Kodde's humus.name cube map pack
I decided to download all environments from humus.name to make a nice cube map pack. I command line processed each and every one of them to a 1024px (at mip lvl 0), pre-blurred the mips (by mip initial filter angle of 3) and saved them as uncompressed A8R8G8B8 DDSs. I also compiled a preview-sheet with a thumbnail of each cube (the Z+ face) to easier find something suiting by general color/mood/lighting.
These cater directly to my Maya CGFX shaders as they have pre-blurred mips for altering reflection and ambient blur amount, but I'm fairly certain that others might find this useful as well.
There are 89 cube maps in this pack and each of them is 32MB, even when compressed it's all together ~900MB. I've split them into 6 rar-files. Use the "bahnhof" links for a direct downloads. If these links don't work then you can use the alternative links to 4shared. Enjoy.
The included preview sheet (resized)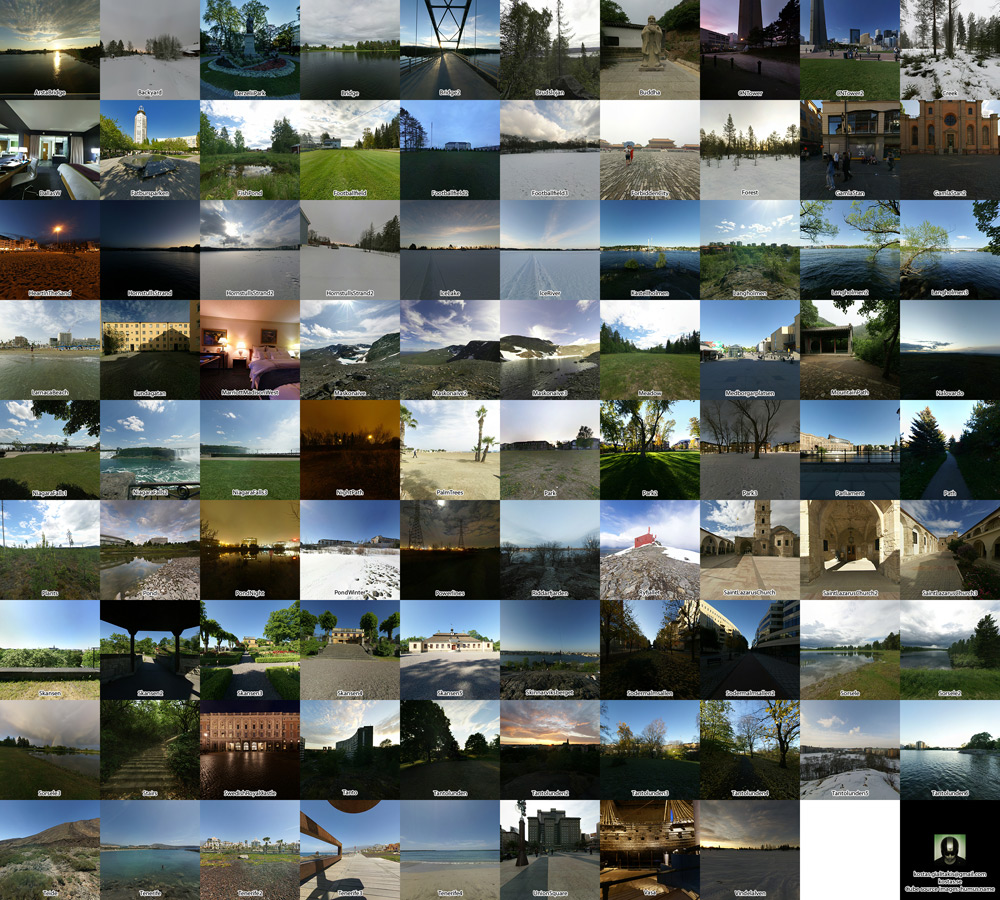 Primary download links
Download part1 (bahnhof)
Download part2 (bahnhof)
Download part3 (bahnhof)
Download part4 (bahnhof)
Download part5 (bahnhof)
Download part6 (bahnhof)
Alternative download links
Download part1 (4shared)
Download part2 (4shared)
Download part3 (4shared)
Download part4 (4shared)
Download part5 (4shared)
Download part6 (4shared)